I recently had the opportunity to discuss being a better Sales Engineer on the Sales Burrito Podcast show. Read along (and listen) to learn a bit about how I DIY'd my career to get where I am today.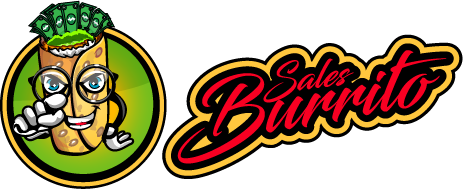 This post is one of those times where I put tech aside. So, if you are only interested in tech-related blog posts, then you may want to skip this one. If I caught your interest (W00t!!), then please continue.
---
"MacGyvering" My Career Path
My career path didn't follow a traditional plan or approach. But, then again, does that really happen to anyone? If you can say yes, then good for you. When I was growing up, I always wanted to be a garbage man. Yes, I know that isn't politically correct today, but this is my blog. At one point, I also considered being a fireman. I think, as a little boy, many of us had these grandiose plans. Oh, to be seven years old again!!
Fast forward to my college years. When I was applying to attend college/university, I had plans to be an architectural engineer. Go Penn State!! After my first semester, I quickly realized I wasn't cut out to be an architectural engineer. So, I shifted to being some sort of engineer. I didn't care about which engineering profession. I just wanted to be an engineer.
Eventually, I settled on being a computer programmer. The personal computer was coming to the market in a big way. So, I thought, why not. Well, I sucked at data structures, and my brain just wasn't ready to absorb and learn the C programming language. I did alright with Fortran 77, COBOL, Pascal, and BASIC. Yes, I'm that old!! But, C just wasn't clicking with me.
I shifted gears again. This time I wanted to be a systems consultant. This profession was all the rage, and it offered the ability to "see the world." So I found a work-study job on campus that I thought would help me move in that direction. This is where I started to DIY (do-it-yourself) or "MacGyver" my career path into what really interested me.
Oh! What's that! You aren't familiar with the term "MacGyver." Go here to learn and watch who MacGyver was. MacGyver could get himself out of any situation or shift the problem in his favor. Just like I was doing with my career path. FYI, stay away from the 2016 series. It never really caught on. I digress.
This work-study job finally put me on a career path that really kept me engaged, and I was excited about what I was doing. I managed to parlay this into a full-time position with the university working as a junior systems administrator taking care of the CIO office's IT systems. Before I had graduated. Another W00t!!!
Fast forward again—this time, to today. Today, I am a "Chief Solution Evangelist and Architect" (How about that for a "MacGyvered" job title!) for HyTrust. HyTrust provides an encryption key management and data encryption solution as well as a multi-cloud security policy product for VMware, AWS, and container environments using Kubernetes.
---
Sales Burrito Podcast
I recently had the opportunity to be on the Sales Burrito Podcast show. To talk about how I DIY'd career path to becoming a Sales Engineer. For those of you who don't know about this podcast, it's all about being a better Sales/Systems Engineer. I have never participated in a podcast before. It was a lot of fun!
If you are a Sales Engineer and have a story you want to tell, I suggest you contact the guys, Dave Siles and Enrique Baretto who run the podcast. They have a form over here, where you can sign up to be featured on an upcoming episode. You can subscribe to the podcast on all the usual podcast apps.
Visit the episode page for my episode: S01E10 - How I DIY'd My Career into a Sales Engineer with David Stevens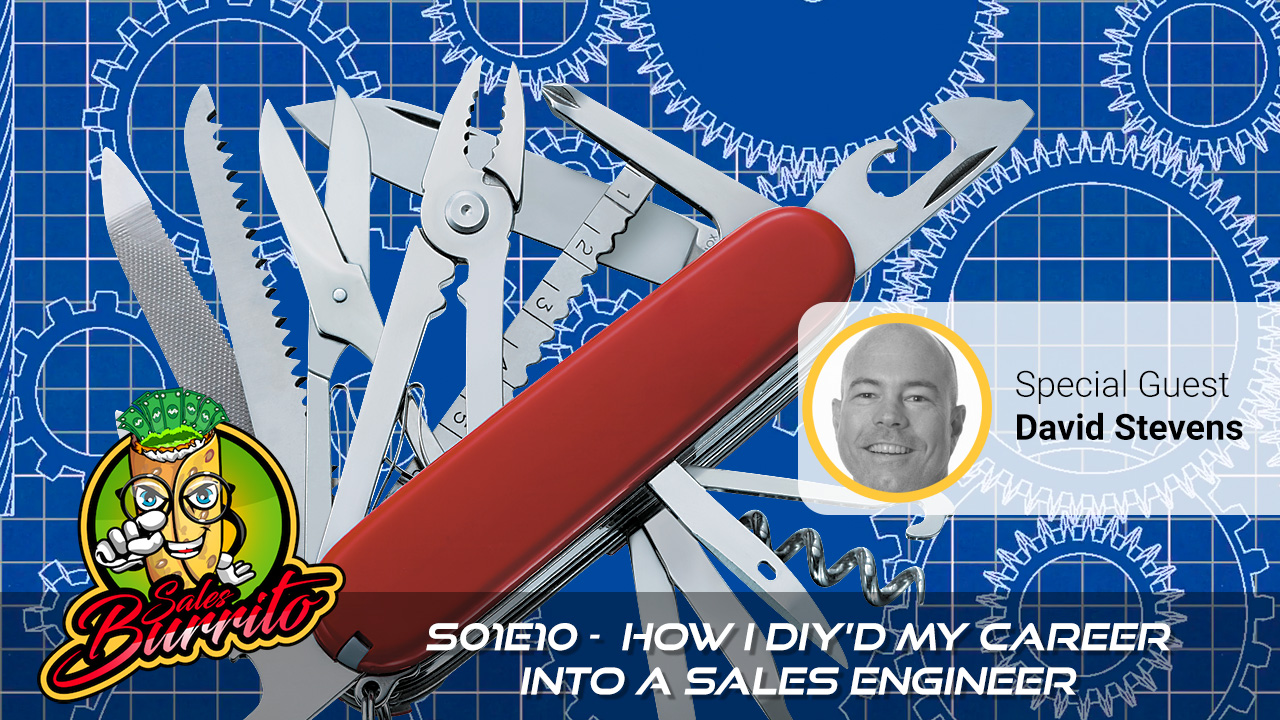 Or if you can listen to it below:
---
Summary
Thanks for reading this far about my journey to becoming a Sales Engineer. I hope if you are interested in becoming a Sales Engineer, I hope my story inspired you. Enjoy!